RISE ABOVE AND THRIVE IN 2021!
Fill out the form below and Receive a call Back today.
CREATE YOUR BREAKTHROUGH IN 2021
Chris Steward, The Schema Coach is one of the UK's leading personal development coaches. He has over 18 years experience and coaches people from all walks of life from all over the world. He is the go to coach for many in the entertainment industry including celebrities from the West End, EastEnders and Love Island. 
He specialises in helping people to not only achieve their goals, but also to satisfy their needs on the highest possible level in every area of their lives, including their relationships, career/business, lifestyle and emotions.
His unique 'Schema' focused approach to coaching helps his clients become more mindful of their emotions and more knowledgeable about their negative patterns of thinking. His program proactively guides his clients through very clear stages of change so they can achieve their goals.
Join up now and create tangible, significant and lasting results.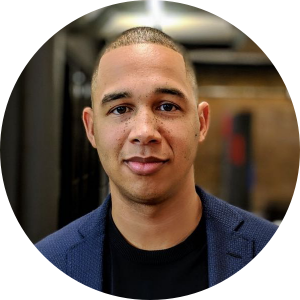 CHOOSE YOUR METHOD OF CHANGE
"The Schema Coach is for everyone - I truly believe he can help anyone achieve their goals and massively improve the quality of their lives."
" With an understanding of what directs my autopilot and why I was stuck I have finally begun to take back control. Last year I launched two successful business ventures"
"I am no longer in a painful position in my life. For me, it was the start of a journey that has meant I am now in a much happier place."
"The Schema Coach explains things with such clarity it feels like switching a light bulb on. You come away feeling enlightened, motivated, and lifted."
"I got to a point where some areas of my life weren't moving forward or progressing. The Schema Coach helped me to understand how and why this was happening and take action to change it"
"I was going through a huge change in my life. I couldn't think clearly. The Schema Coach helped me put things in perspective and make some positive life changing decisions."
"Understanding my schema has helped me to understand why I quit everything I start and why I have such an aversion to finishing anything. I'm finally working on my goals rather than trying to wish them into existence."
"The Schema Coach has changed my life for the better in so many ways. I was dealing with a lot of unexpected challenges and I was afraid of making the wrong decision. My mind finally feels clear again"
'I was struggling with reoccurring patterns that were stopping me from being happy. When I discovered that everyone has schemas it made me feel normal and positive. The Schema Coach can help you change your behaviour and your life!'
THE SSS PLAN
STRUCTURE | STRATEGY | SYSTEM